PERSONAL TRAINING is a great way to get you fitter, to make you feel stronger, achieve muscle tone and combine all of these with weight loss.
PERSONAL TRAINING offers an understanding and ability to motivate and improve overall fitness and health using appropriate cardiovascular, flexibility, and resistance exercises.
We have a private fitness hub that is used for 121 personal training sessions. When you train at the clinic you will have the hub space to yourself and is COVID friendly which means no sharing of equipment.
We have SPINNING BIKES, CONCEPT 2, SKIERG and various weights and equipment in the hub.
My sports therapy background ensures that I will train you safely, check your form is correct and deal with any weaknesses, postural issues, and misalignments before and as we train together.
My name is Jeni and I am a passionate energetic Sports therapist and Personal trainer who loves to focus on fitness and helping my patients feel amazing. I started training and lifting weights in a London Gym when I was 18 years old, I was taught by a group of men in a spit and sawdust environment, taught to focus on form and perfection. I love to spend time in the gym, learning news ways to train and watching my clients progress.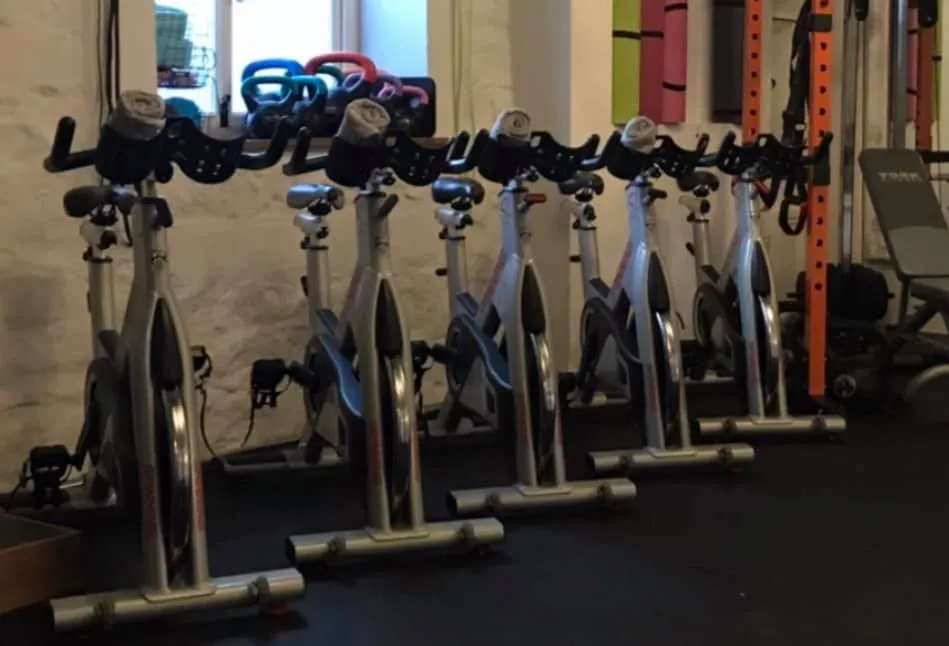 I love to spin and workout with weights. My sports therapy qualification has given me a head start with any injuries and perfecting people's form in the gym. My background has always been involved in a fitness environment for over 18 years. I moved into the Allertons 18 years ago and have two keen rugby players in my household. Over many years I have worked pitch side within the local rugby and football community helping me to gain a wealth of experience from treating pitch side injuries to understanding competitions. I have worked for Winscombe RFC and Burnham-on-Sea RFC. South West of England Women's U4s/15s/U19s and Somerset School of Rugby. Somerset RFU boys U15/U16/U17 and U18s. Somerset F.A girls U16s and Somerset F.A ladies, Millfield senior school and London Harlequins. I am surrounded by quite a few keen cyclists and triathletes so I understand the competitive and training element of these sports and the demands and results that are required.
Please contact me for a chat about your goals and going forward.